If you are like me and you have always wanted to be able to gather information in the easiest way possible, then you will be just as excited as I am about the new updates on Google Lens!
At the ongoing Google I/O, the tech giants have announced that Google Lens will now be available directly in the camera app on supported devices from LGE, Motorola, Xiaomi, Sony Mobile, HMD/Nokia, Transsion, TCL, OnePlus, BQ, Asus, and of course the Google Pixel. Google has also announced three updates that will enable Lens to answer more questions, about more things, cool right?
First, the smart text selection connects the words you see with the answers and actions you need. You will now be able to copy and paste text from the real world—like recipes, gift card codes, or Wi-Fi passwords—to your phone. Lens helps you make sense of a page of words by showing you relevant information and photos. Say you're at a restaurant and see the name of a dish you don't recognize—Lens will show you a picture to give you a better idea. This requires not just recognizing shapes of letters, but also the meaning and context behind the words. This is where all our years of language understanding in Search help.
Second, sometimes your question is not, "what is that exact thing?" but instead, "what are things like it?" Now, with style match, if an outfit or home decor item catch your eye, you can open Lens and not only get info on that specific item—like reviews—but see things in a similar style that fit the look you like.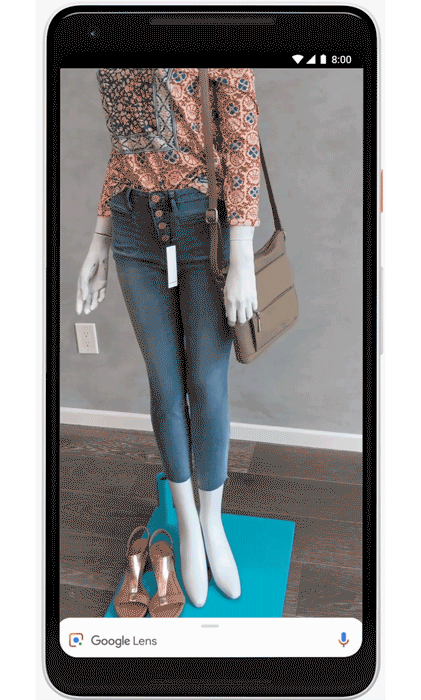 Third, Google Lens now works in real time. It's able to proactively surface information instantly—and anchor it to the things you see. Now you'll be able to browse the world around you, just by pointing your camera. This is only possible with state-of-the-art machine learning, using both on-device intelligence and cloud TPUs, to identify billions of words, phrases, places, and things in a split second.
It is quite exciting how much progress Google has made with Lens and it would be cool to see these new features launched in African countries as well.
Article culled from Google